The Best of Both Worlds: Live Dealer Games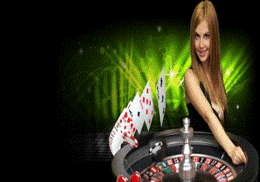 For many people, the best part about playing table games at a brick-and-mortar casino is the atmosphere. You get to enjoy interacting with the other people at the table, commiserating in bad beats and celebrating wins, and you can converse and banter with the dealer as well.
With online games you still get to play your favorite table games, but only against the computer/software and without the interactive elements that you know and love in a stand-alone casino. Live dealer games bridge the gap between playing online and playing in a land-based casino, incorporating the best elements of both to create a unique gaming experience. You can enjoy the convenience of playing whenever you want at home, on the go, or anywhere in between while still getting to interact with the dealer and the other players.
How it Works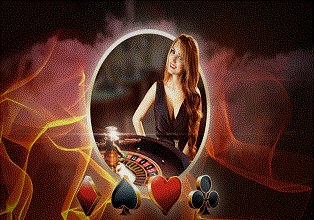 When you join a real-time game, you see the dealer actually handling the cards on the table via a live stream. The cards are often digitally enhanced to you can see their faces better and you still use the online controls to place bets, ask for hits, etc., but those are the only automated parts of the gameplay. The dealer handles decks of real cards, taking random number generators out of play and adding to the authenticity of the experience.
Chat boxes allow you to talk to the other players and the dealer, and you have the ability to (and should) tip the dealer just like in a stand-alone casino. Some developers even have multiple dealers at a single table that banter back and forth to keep conversation flowing and add to the overall entertainment. Because of the man power it takes to deal and stream the games, however, minimum bets tend to be higher than regular online table games. You are not likely to find a $1 minimum real-time game.
Just like brick-and-mortar casinos, there are limits to the number of seats at a particular table. Once you start playing, there are time restrictions on making bets and other decisions in the game. If you miss the time window you may be excluded from that hand, you may be unable to make a decision such as hitting or making additional bets, or you may even forfeit the hand. For this reason, you should plan to play live games when you can dedicate time solely to playing. Trying to multitask can end up costing you money and lessen the overall experience.
What Games Are Available with a Live Dealer?
You can find a multitude of games played in real time, but the most popular by far are blackjack, roulette, and baccarat. This is because the simplicity and cadence of gameplay of these games are optimal for real-time streaming, but you can also find three-card poker, Dragon Tiger, Texas Hold'em, Caribbean Stud Poker, Sic Bo, and many others in a live setting.
Where to Find Live Dealer Games
Most major software developers with the exception of RTG offer real-time games, and there are hundreds of online casinos available for you to try them at. You can search for a particular game or browse the selection of a specific site, but no matter what you choose you are bound to feel a little closer to playing in a live casino.