Terms of Use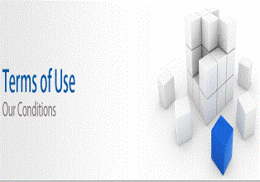 Please carefully read and review these Terms and Conditions before using the https://www.playcanadiangames.com/ website. By using this site you agree to be bound by these Terms, and you must cease using this site if you disagree with any of its provisions.
https://www.playcanadiangames.com/ is only for users 18 years or older. The content contained on this website is for informational purposes only, and we cannot be held liable for any losses or damages that occur through its use. We make no guarantees of reliability of the information present on our website, though we try to ensure our pages remain up to date. You agree to abide by the laws and regulations of your jurisdiction, with the understanding that they may differ from our own.
Some pages may include hyperlinks to websites that are not owned or operated by us, and as such we assume no responsibility for the relevance or accuracy of their content. You accept all risk associated with the use of these sites, and you should always review their terms and conditions.
Should we fail to enforce any provision of these Terms, it is not a waiver of those provisions. These Terms supersede any previous agreements between us and your use of https://www.playcanadiangames.com/, and we reserve the right to update these Terms without any notice. Please contact us directly if you have any questions regarding these Terms.